March, 2010
A Word or a Few about Resolution Gardens
This essay was supposed to be about quicksand, an intriguing topic that I thought I could truly sink myself into. A biologist friend of mine had commented on the prevalence of the phenomenon in Texas, where it evidently can be a hazard on botanical or fauna surveys. However, I was afraid I might get a bit, well, bogged down in quicksand, just when I need to be expeditious, since my deadline for the newsletters is a couple days earlier than usual this month. So the focus is going instead to be on Resolution Gardens! Never fear, though. I shall really get into quicksand at a later date.

The Resolution Gardens idea is from a local organization I am highlighting because it has so much potential for similar efforts around the country or, indeed, the globe. As I understand it, Resolution Gardens is a way for people well versed in the A to Z of gardening techniques to be volunteer mentors to others who are relative novices at creating and maintaining gardens and so help them realize the possibilities of this type green activity. Resolution Gardens are also partly tied in with a small for-profit enterprise, in which folks are available as paid consultants. The combined nonprofit and entrepreneurial venture is supported by Austin Green Art, "a nonprofit organization dedicated to raising awareness about important environmental issues via hands-on, creative, community-based programming & events."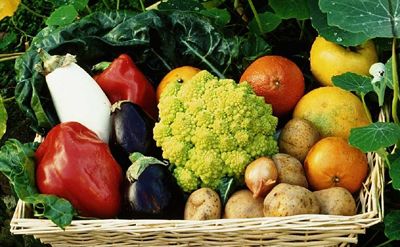 In time, the folks at Resolution Gardens hope to inspire at least 10,000 dedicated backyard gardeners in Austin, many of whom may be growing produce beyond their families' needs and willing to offer their excess fresh organic veggies at reasonable prices to their neighbors through easy and wide local distribution systems, or "smart food grids," ones that may compete with the big supermarkets. The latter must ship their non-organic, heavily fertilized supplies in and so add substantially to the overall carbon footprint.
These folks are also big on the idea of "green collar jobs," environmentally friendly ones that may be the 21st Century's answer to the millions of former blue collar positions which have been disappearing.
To get its message out, of growing one's own food and distributing it locally, efficiently, and cheaply, Resolution Gardens appeals through its web pages as well as via radio spots, special workshops on how to create a garden in practically any yard space, word of mouth advocacy, related film presentations, and the occasional potluck live music meet-and-greet benefit.
So, if you need ideas about how to start your own garden in central Texas or even how to begin your own garden-promoting organization (like Resolution Gardens) outside Austin, then get in touch with them, become a Facebook friend, donate time or funds, and aid their cause. The organic food and healthier, less costly to your budget or the environment cause you promote might be your own!