March, 2010
A Musical Nature
by Larry
At my age, there is often a slight ringing I perceive in one of my ears. I understand it is a common experience among older folks. Is this only tinnitis, a sign of neurological failure, an inner ear problem, the coursing of blood through capillaries and arteries in my head, simply the brain's compensation for a mild loss of hearing, a kind of white noise, or some other physical phenomenon, or is it instead an actual physical sound, or perhaps, as some mystics suggest, a precursor and hint to the Music of the Spheres, an Audible Life Stream, the Shabd, or ultimate core of creation from which all else emanates? Is there mere coincidence at play in the fact that physicists are now discussing super-string theories for the foundation of existence and how these ultra-tiny bits of energy may, music-like, vibrate reality into being?

While my scientifically trained and skeptical mind leans toward material explanations and away from ones more esoteric, increasingly I am noticing within the phenomenal realm intimations of the absolute. So, as I consider the current topic, it is not merely from the point of view of an amateur naturalist but also with an eye to seeing or, more correctly now, with an inner ear to hearing within the seemingly ordinary a unified web or synthesis of experience which at least reflects, from our limited set of dimensions, that which is perfect, behind and yet pervasive through the individual scenes. Another way of saying it is that, amid the dualistic experience may be conveyed a fundamental non-duality. Things are not, I am convinced, just one or the other but both at once, and we do an injustice to ourselves and the truth of that which is to say we are purely the one or the other.

Such rather abstract notions have been occasioned of late by an increasing awareness not merely of my own fine or gross physiological musicality, from noticing my ear ringing to the reassuring throbbing of my heart, the bellows-like wind sounds of my lungs, the high frequency tones heard in bathing, with ears immersed, that come evidently from slightly arthritic neck bones sliding across one another, or clicks of teeth, on occasion a rhythmic slurping of my tongue, or the drumming of fingers, feet, hips, the diverse muffled yowling chorus of shriek and mewling from my alimentary canal, etc., but also by the steadily more insistent yet rhythmical cacophony arising around me as spring once more spreads its natural symphony across the central part of Texas.

These actual sounds come to blend with those remembered ones from a lifetime of listening to nature in its myriad expressions. Here are the morning cries of a hundred or more neighborhood songbirds ushering in each fresh day as the globe revolves enough that the sun's light rises, a thus daily heralded miracle, again over the horizon. There are the eerie yet thrilling songs of humpback whales. There are as well the raucous sopranos, tenors, basses, altos, and trumpetings of migrating or mate seeking fowl in their sky-covering multitudes. With sufficient magnification and speeding up or slowing down, I am told, even blades of grass give off bits of sound and one may hear the tiniest of insects "communicating" their natural life songs. So too with sea creatures in what we most mistakenly can take to be the vast "silent" earth-girdling ocean.
There is, in fact, if we begin to attend to it, an ever present concert within nature, including of course ourselves, one that truly rocks with rhythmical sounds, sometimes literally so, as when the tide and surf beat upon loose rocked craggy shores with percussive blasts heard for miles above and below.
Our lives are replete with music of all kinds. A sampling of these in fact were incorporated in the golden records (as described in Carl Sagan's "Murmurs of Earth") sent along into distant space by the Voyager Interstellar Missions, introducing us, it was hoped, to hypothetical species of other worlds. On it were sounds typical of our many human cultures plus whalesongs, dozens of examples of our finest musical renditions of countries and composers over more than half a millennium, greetings in 44 languages (in case, I suppose, one of them is exactly that in which our new alien friends of 40,000 or more years in the future happen to converse),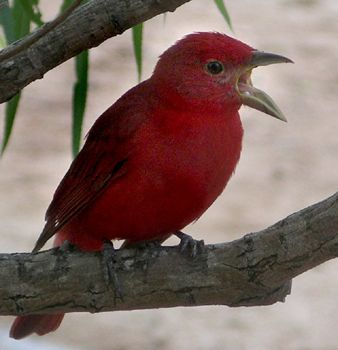 a woman's heartbeat, etc. The point is not that this was a practical endeavor which will truly lead to an exchange of ambassadors between diverse solar systems, but that, along with images, we naturally wish to send our potential "cousins" in nearby Milky Way space some of the sounds that make up the music of our everyday life experiences, for this, perhaps second only to sight, is the medium through which we fully live and have our being.
This topic is, of course, not one about which I can be disinterested. Apart from the vast array of musical debut in constant synchronous audition within my person or the surrounding natural world, I have myself been part of some not so bad choral assemblages, my wife is a sought after musician and a sometimes participant in quite fun live music groups, and my birth family has had an impressive representation among the musical arts.
Music, it is said, much more than visual images, is an expression of our emotional lives. And one cannot listen carefully, it seems to me, to the music of nature without this coming across "loud and clear." It is not merely random or chaotic sounds that we hear, but a definite series of urgent, pulsing beats and rhythms, the evidence of a sort of poetry. It is, put another way, a most natural dance, the "feet" of nature spontaneously chorusing us with a series of taps here, squeals there, a military cadence in one instant, an elk's bugling, its echoes leaping across mountain valleys the next, or a thrilling chorus of cicada wing-scrapes, the heart-stopping drumbeat of thousands, even millions of herd creatures stampeding across a plain, a hawk's cry, prisoner work songs, wolves or coyotes or dogs howling, waterfalls' roars, thunder, the freight train shriek of a looming tornado, a child's cry, and the sounds of contented young beings suckling at their mothers' breasts.
In the seeing worlds, we use our typically more detached skills as observers. Contrasted to that are the more passionate hearing ones we share with our living environments. Here we receive and broadcast intimately and persuasively what we are, a fleeting, yet infinitely connected musical nature. Can you hear it?


---
---