larvalbug bytes archives / Main Index / next
September, 1999
HISTORICAL TRIVIA: J.P. MORGAN
Edited by Larry (from "Squirrel Chatter")
I am used to thinking, as taught in school and portrayed in the popular culture, of our country's financial giants of yesteryear as bullies and crooks, with few if any redeeming qualities. The word "tycoon" had been for me a synonym for "thief," but on so grand a scale that the subject could not be touched by the weak arm of the law. At the same time, I am used to looking at our country as a mighty superpower. It has seemed to be such throughout my lifetime. It appeared a reasonable assumption that it had been so for a good deal longer than that, and was thus also likely to remain so for an extended period into the future. But, as depicted in the following excerpts from "Squirrel Chatter," an essay from the president of Acorn Investment Trust, Ralph Wanger, things may be a bit more complicated and interesting than that. Mr. Wanger, in turn, is indebted for his ideas to the recently published book, Morgan: American Financier, by Jean Strouse, reportedly "a splendid study of the man and his period," per R. Wanger, who adds:

"Morgan...was agreeably complex and contradictory. He was deeply religious and a womanizer. He was a handsome youth, but an ugly adult (his nose...deformed by rhinophyma). He was a leader, but not a good speaker or writer. Despite achieving every worldly success, he suffered from fits of depression...

He had a Manhattan mansion, an art-filled house in London, a great country house on the Hudson, and three vacation houses. He had a fabulous yacht, the Corsair... His art collection...was the best...ever assembled by one private individual.

His firm put together U.S. Steel...the biggest industrial company in the country. Another deal created International Harvester. Railroads were the leading industry of his time, and he put together the Northern Pacific and the Southern Railway. His least successful trust...through the White Star Line, owned the ill-fated...Titanic. These mergers were attacked by Progressive 'trust-busters,' but big companies were needed as the United States became an industrial giant. Regardless of your opinion of the mergers, Morgan did many things that clearly benefited the country.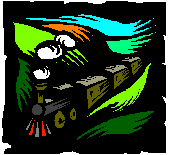 ...19th Century America would have been classified as an Emerging Market...the equivalent to Argentina now, it's not surprising that many European investors lost their money on American railroads that went bust. Morgan's firm...was in the center of international banking...The amount of European capital invested in the United States grew from $222 million in 1853 to $3 billion in 1890...
The key to keeping European investors happy was a strong dollar, backed by gold. Therefore, Morgan...fought to base the U.S. currency on a gold standard...Whether you were pro or anti, the gold standard was one of the key political divides of the 1890s...The Populist party, which represented the anti-gold standard factions, wanted faster growth in the money supply and inflation to enable debtors to pay off their obligations in cheaper dollars. Morgan, the defender of sound money, was hated as the leader of the gold-standard Eastern banking interests.
In 1894, foreign investors became nervous that the Populists would prevail and inflate the money supply, which would cause their dollar-denominated bonds to lose value. European investors started selling bonds for gold and physically shipping the gold to London. At the end of 1894, the U.S. gold reserve plunged from $100 million to $45 million. In early 1895, gold losses reached $2 million per day, and the U.S. government faced a crisis not unlike the one that forced several Asian countries to devalue their currencies two years ago. Morgan and several other bankers met with President Cleveland in February 1895, the day gold reserves dropped to only $9 million, with claims of $12 million against the gold. A U.S. government default was only a day away. Morgan's group figured out a way to sell $62 million in new gold-backed bonds without Congressional approval...and saved the government...U.S. gold reserves rebounded back over $100 million by June. Despite this triumph, Morgan and Rothschild, the two syndicate managers, were vilified in the press and by Congress...
In 1907, there was a terrible panic, one of the worst financial crises ever to hit America...After a couple banks failed, a panic started that threatened to wipe out the American financial system and create the kind of depression that showed up 22 years later in 1929. There was no Federal Reserve System to regulate banks or act as lender of last resort.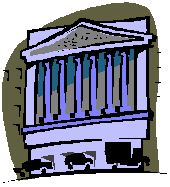 Morgan and a small group of allies acted as a private Fed, deciding which financial institutions were hopeless and should be allowed to go under, and which were sound but illiquid and could be saved by extending new credit. Morgan then browbeat his friends into extending the savable banks new credit despite the fear and panic that enveloped Wall Street at that moment. It worked. The panic of 1907 was short-lived, and no depression followed.
A lot of the time Morgan...acted as risk-taking venture capitalist. His most successful undertaking was Edison and his new electric light...In 1892, Edison's company was combined with its major competition to form General Electric, with Morgan as the investment banker.
Why did he receive such bad press...? One answer is that his critics on the left...detested his immense wealth ...The standard anti-capitalist caricature...J. P. Morgan in formal dress, whether in political cartoon...or your Monopoly game...Morgan's power died with him. Our world today has grown too large for any one financier to dominate it."


---
larvalbug bytes archives / Main Index / next
---